Welcome to All Paws Veterinary Clinic
609-625-7001
Providing affordable, compassionate care for over 25 years
Pet Emergency? Call us right away at 609-625-7001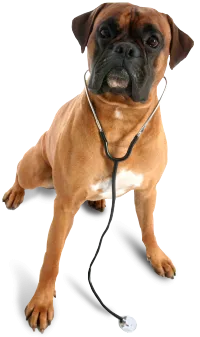 All Paws Veterinary Clinic is a full service animal hospital providing emergency care for your pets as well as routine wellness, medical, surgical, and dental care.Your pets' health and wellbeing are very important to us, and we make every effort to provide the quality of care your pets deserve.
Dr. Dawn Ritter and Dr. Amy Granato have over 25 years of experience in companion animal medicine and surgery and many years of experience in veterinary emergency and shelter facilities.
At All Paw Veterinary Clinic, we strive to provide the highest standard of care in non-stressful, friendly environment for you and your pets. We encourage you to always feel free to contact us by phone, fax, email or visit the office when you have any questions or concerns.
We believe the foundation of good pet care is disease prevention, nutrition and training. Please browse the articles on our website for your pets health. Our website is a work in progress and we will be continually adding new resources for caring for your pets. We also welcome you to subscribe to our upcoming newsletter. Please be sure to provide your email address. If you have any questions, please call 609-625-7001.
At All Paws Veterinary Clinic, we treat your pets like valued members of our family.
Dr. Dawn Ritter and Dr. Amy Granato
Mays Landing Veterinarian | All Paws Veterinary Clinic | 609-625-7001
3 Central Ave
Mays Landing, NJ 08330